All of you on our newsletter list already got a sneak peek yesterday... and now it's time to release it to the world! :) Stop on over and let us know what you think by leaving a comment! Thanks!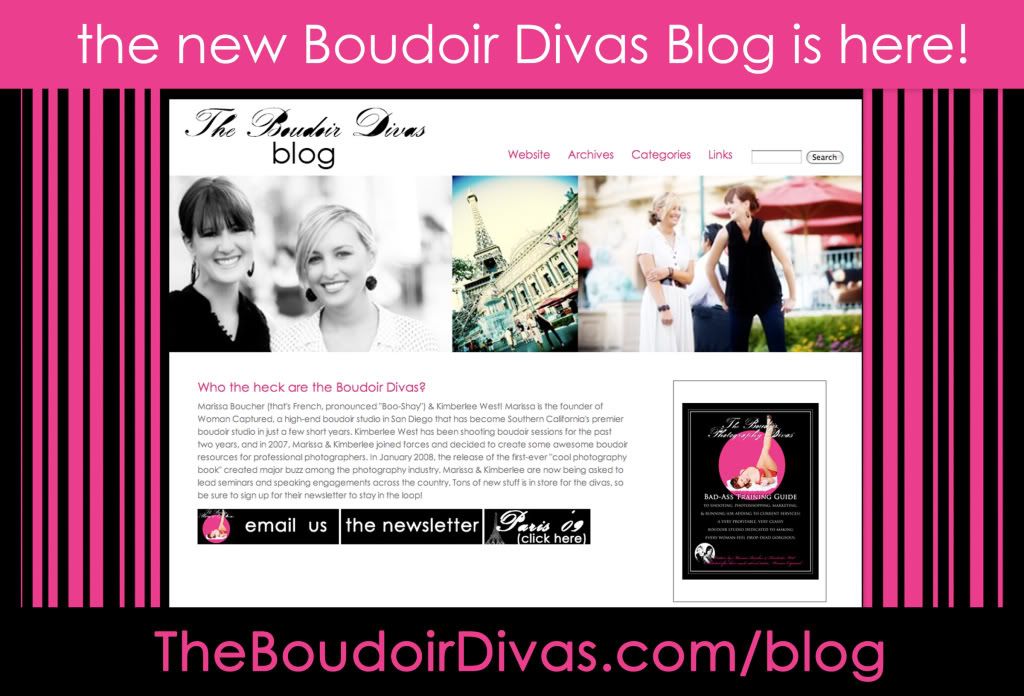 The Boudoir Divas BLOG!!!
This blog is for other photographers who are interested in Boudoir Photography.
ALSO, big on the top of our list is our Boudoir Referral List! We have countless potential clients asking us if we have boudoir photographer suggestions for other cities and states. So... we just recently launched
www.boudoirinternational.com
This is a list of boudoir photographers in cities across the world like, boudoir in New York, or boudoir in Arizona, or boudoir even in Australia. And of course all those other big cities in the world.
San Diegans!!! If you are looking for a San Diego boudoir photographer, or you live in So Cal, look no longer. You've found your match! ;) Visit
www.theboudoirdivas.com
Our blog for our boudoir clients is
www.sandiegoboudoir.com